The highest goal of civility is to prevent violence. The goal, by cultivating a willingness to listen across divisions of ideology and identity, is to create the channels of communication that allow us to live together in relative peace.
In Paris, yesterday, that civility and peace failed profoundly. More than one hundred twenty people died, and more than three hundred people were injured, in attacks that targeted six sites across the city including a concert venue and a soccer field.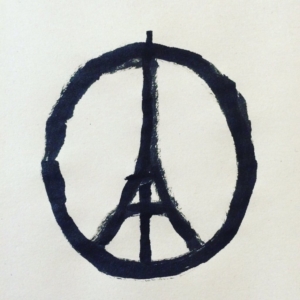 There is time for analysis of the rhetoric and the events that surround this terrible tragedy. But the present is for grief, and for we who are far away to extend a hand of sympathy and support to those affected by the violence.
Today we all stand with Paris.