Never doubt that a small group of thoughtful, committed citizens can change the world; indeed it is the only thing that ever has. Margaret Mead
Our Co-Founders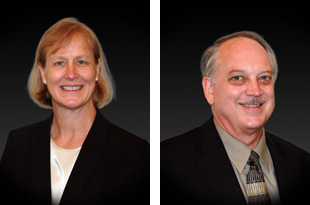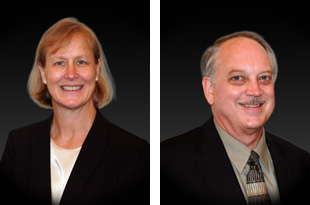 While leading legislative conferences to Washington, DC in the 1990's, Cassandra Dahnke and Tomas Spath became increasingly concerned with what they perceived to be a decline in civil discourse in politics and government, and with the impact of that decline on policy and community life. Finding no national organization devoted to addressing the issue of civility at the grassroots level at the time, they launched the Institute for Civility in Government in 1998.  The Institute interacts directly with elected officials, staff, and constituents, offering models that cut through partisan noise by emphasizing active listening, tolerance, and the importance of claiming one's own needs without degrading the needs of others.
Cassandra and Tomas have developed a strong track record of positive relationships with elected officials on all sides of the political aisle. They have developed a multi-tiered educational approach that encourages civil behavior from those officials, while working to provide citizens at large with the necessary skill-set to identify and practice civility, and expect it in return. Today the Institute facilitates dialogue through Congressional Student Forums that bring elected officials from opposite parties together on college campuses to model a collegial and respectful conversation about issues the students raise. Today the Institute teaches respect and civility skills both on-line and through  Civility Training Workshops.  Today the Institute brings groups of students and adults to Washington, DC for  Legislative Seminars, teaching them that their voice matters, and that direct engagement with their elected officials can make a difference.
Recognized as leading civility experts, Cassandra and Tomas have appeared in media outlets across the country, and are much in demand as speakers. They have addressed civic groups and corporate boards, students in public schools and college courses, faith communities, and members of the United States House of Representatives. They have appeared on PBS, CSPAN, and CBC radio, as well as in Roll Call and NPR Online. Their 2007 book, Reclaiming Civility in the Public Square, calls attention to the value of civil discourse, serves as a blueprint for action, and provides examples, in plain, straightforward language, of living, thriving civil discourse in American politics today.  The rules they teach and practice can bring a greater civility to our homes, communities, and our nation.
Our Advisory Board
Members of our Advisory Board have been our strong supporters and friends, who have guided us and challenged us through the years with their vision, wisdom and experience.  They represent a multiplicity of political idealogies and expertise.  We are grateful for their leadership past and present.
Bill Archer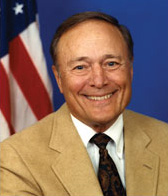 Bill Archer served as a Member of the U.S. House of Representatives from 1970 to 2001, representing the 7th Congressional District of Texas. From 1995 to 2001, Mr. Archer served as Chairman of the Committee on Ways and Means. As he was leaving public office, Mr. Archer worked with the University of Texas to establish the Archer Center in Washington, DC, where students from the UT system can come and learn about government firsthand. He is now Senior Policy Advisor to PricewaterhouseCoopers LLP.
P.M. Forni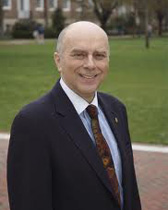 Dr. P. M. Forni is an award-winning professor at Johns Hopkins University, where he has taught for the past twenty years. In 1997 he co-founded the Johns Hopkins Civility Project. An aggregation of academic and community outreach activities, the JHCP aimed at assessing the significance of civility, manners and politeness in contemporary society. He now directs The Civility Initiative at Johns Hopkins. A noted author and lecturer, Dr. Forni has been a guest on radio and television, including ABC's World News Tonight, CBS Sunday Morning, Oprah and BBC's Outlook. He is the author of Choosing Civility: The Twenty-Five Rules of Considerate Conduct, and The Civility Solution: What to Do when People Are Rude.
Lee Hamilton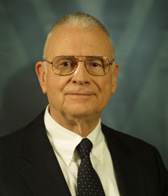 Lee H. Hamilton is the Founder and Director of the Center on Congress at Indiana University.  He is also a past President and Director of the Woodrow Wilson International Center for Scholars. He served for 34 years in Congress representing Indiana's ninth district, from 1965 to 1999. Since leaving the House, Hamilton has served on numerous Commissions, including the United States Commission on National Security in the 21st Century (the Hart-Rudman Commission), and was Vice-Chair of the National Commission on Terrorist Attacks Upon the United States (the 9/11 Commission), and as co-chair of the Iraq Study Group. He is Co-Chair of the National Security Preparedness Group with Tom Kean, Co-Chair of the National Advisory Committee to the Campaign for the Civic Mission of Schools with Justice Sandra Day O'Connor, co-chair of the Department of Energy Blue Ribbon Commission on America's Nuclear Future with Brent Scowcroft, and serves on the President's Intelligence Advisory Board, the FBI Director's Advisory Board, the US Department of Homeland Security Task Force on Preventing the Entry of Weapons of Mass Effect on American Soil, and the CIA External Advisory Board. Hamilton is the author of numerous books, including How Congress Works and Why You Should Care, and Strengthening Congress.
Bertie Simmons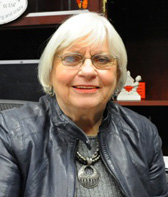 Dr. Bertie Simmons has been an educator for 48 years, holding numerous positions within the Houston Independent School District. Since 2000, she has been the principal at Furr High School, and in that role has turned the school and its student body around from one of hopelessness, violence, and fear to one of creativity, determination and achievement. Among her many recognitions, Dr. Simmons received the Texas State HEB Secondary Principal of the Year Award in 2009.  Furr High School received the College Board Inspiration Award in 2011 under Dr. Simmons' leadership.