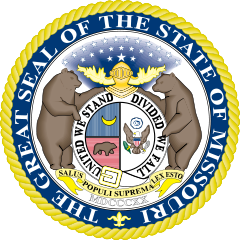 We so often couch civility as an exercise in niceness or courtesy, as a strategy for lubricating the jammed gears and wheels of government, or as a matter of lofty ideals — of acknowledging our common humanity, regardless of differences in our most deeply held beliefs. And all of that is important. But as we contemplate the our practice of civility, we should also consider that sometimes the consequences of abandoning civil discourse are more fundamental than any of that: it's a matter of life and death.
The February 26 suicide of Missouri state auditor Tom Schweich should be proof enough of that.
Schweich — successful Republican politician in Missouri, recently re-elected auditor, and upcoming gubernatorial candidate — fatally shot himself in what, according to Fox News, police described as an "apparent suicide," minutes after inviting reporters to his suburban St. Louis home for an interview.
According to Fox, Schweich had had a phone conversation with The Associated Press about his plans to go public that afternoon with allegations that the head of the Missouri Republican Party had made anti-Semitic comments about him.
As Mother Jones reports, Schweich was in fact Episcopalian, not Jewish. But he perceived that the head of the Missouri Republican Party, John Hancock, was conducting a "whisper campaign" against him by telling people that he was Jewish.
After Schweich's death, Hancock denied this, saying: It's plausible that I would have told somebody that Tom was Jewish because I thought he was, but I wouldn't have said it in a derogatory or demeaning fashion.
But as Mother Jones suggests, Missouri is a state where anti-Semitism is already a political force. It is the state, says St. Louis Post-Dispatch editor Tony Messenger, that gave us Frazier Glenn Miller, the raging racist who killed three people at a Jewish community center in Kansas City. And it is a state where the division over race and creed is real in Missouri Republican politics, particularly in some rural areas.
In his eulogy for Tom Schweich, former Republican senator John C. Danforth got to the core of the auditor's last days. And that core, Danforth tells us, is all about civility:
We often hear that words can't hurt you. But that's simply not true. In the Sermon on the Mount, Jesus said just the opposite. Words for Jesus could be the moral equivalent of murder. He said if we insult a brother or sister we will be liable. He said if we call someone a fool we will be liable to hell. Well how about anti-Semitic whispers? And how about a radio ad that calls someone a "little bug," and that is run anonymously over and over again?
Words do hurt. Words can kill. That has been proven right here in our home state.
We at the Institute couldn't agree more. Words matter. The words with which we claim our needs are the difference between opening up a productive discussion and inciting anger and resentment. They are the difference between couching our disagreements as partnership or enmity. And in this case, they are the difference between a political disagreement and a devastating personal attack.
In this late stage of things, as Kathleen Parker of The Washington Post reminds us, it is disturbing that anybody thinks that voters can be won over with anti-Semitic bias. It is even more disturbing that, regardless of fringe anti-semitism, someone might be so upset at the accusation of being Jewish that they would take their own life.
But regardless: that seems to be the core of what happened. And the fact of it should illustrate with devastating acuteness the moral boundaries of adversarial politics and the degree to which we must be cognizant of the needs of others in the way we choose our words. As Parker writes:
Politics have always been a blood sport, a fact that some find worthy of boasting. But as we consider that America has lost a good man who was aspirational in his politics and inspirational in his private life, we face a question with an implicitly foreboding answer: Why would any decent person want to run for public office?
Her question is troubling. And it is vital. But it is almost beside the point. The better questions in this case might be: how did we get to a politics so rife with ad hominem attacks that even the most seasoned of up and coming politicians could not withstand its searing vitriol? And what can we do to fix it?