Recent Poll Confirms: Civility Matters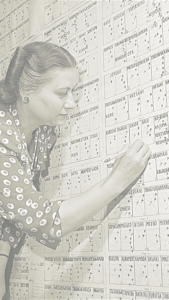 We here at the Institute all already knew it was true, but it's confirmed: Americans do in fact care about civility. According to a recent poll conducted by communications firms Weber Shandwick and Powell Tate, with KRC Research, the great majority of likely voters in the upcoming Presidential race say that they care about the civility of their candidates, and say that civility will make a difference in who they vote for when they go to the polls.
Ninety-three percent, in fact, say that a candidate's tone or level of civility will be an important factor for them in the election. Of those, more than half report that it is a "very" important factor. And more than half also report that the civility of the race makes a difference in how enthusiastic they are about voting at all.
The poll shows some relatively small differences in results along party lines. Voters who identify as Democrats seem to be more emphatic about the importance of civility, with 61 percent reporting that it is "very" important, to Republican voters' 44 percent. And voters who identify as Democrats seem to see the current tenor of the election as being slightly more uncivil than their Republican counterparts, with 60 percent reporting that this is the case, as opposed to 55 percent.
More interesting in this regard, however, is how members of each party perceive the civility of the other:
There is a noticeable split in their reaction to the presidential debates. Majorities in both parties view the Republican debates as generally uncivil but nearly two-thirds of Democrats see their own party's debate as civil, while nearly half of Republicans say the Democrats' debates have been uncivil.
The purported incivility of the Republican debates seems to boil down to one clear factor: the presence of Donald Trump. Members of both parties perceive Trump to be the least civil candidate in the Presidential race, with 79 percent reporting that this is the case.
But in terms of the Democratic debates, the cause of the split in perception is less clear. Voters may perceive Hillary Clinton as uncivil, but not nearly in the same numbers as Donald Trump.
One possible cause of this split is the type of implicit bias we've discussed here on the blog before. In December, we reported on a study by political scientists Shanto Iyengar and Sean J. Westwood that suggested that the system of political parties in the United States increasingly resembles a form of tribalism, where party affiliation bleeds into personal identity and affects seemingly non-political aspects of our lives like our perceptions of the sort of people who make appropriate friends, or even appropriate mates for our children.
Iyengar and Westwood used a computerized test to reveal embedded, unconscious partisan biases: that test-takers who identify as Republicans and conservatives code things associated with the Republican Party as "good" and things associated with the Democratic Party as "bad"; while for Democrats and liberals, it is the inverse.
This suggests a kind of blind-spot for politically engaged Americans – for the sort who identify themselves as likely to vote, and who follow the primary debates closely enough to have an opinion. Among people who fall into this category, it seems probable that partisans on the Democratic side would perceive their own debates as more civil than they actually are, while Republican partisans would perceive them to be less civil.
In terms of Republican debates, in other words, the perception of Trump as uncivil is enough to balance out implicit biases. While for perceptions of Democratic debates, implicit bias triumphs and the truth about their relative civility probably falls somewhere in the middle.
In any case, Weber Shandwick's Civility in America study makes encouraging news for civility advocates, no matter their party preference. It suggests that Americans would largely be amenable to a shift in tone among candidates for public office. And with three quarters saying that the media has a responsibility to decrease incivility, it suggests that Americans would applaud a shift in tone among news organizations, too.
Nothing about this study offers a specific way forward to a different kind of political climate in the United States. But given just how pro-civility participants in this study seem to be, it does confirm what we at the Institute have been saying all along: that a way forward to a more civil politics is in fact within our means.