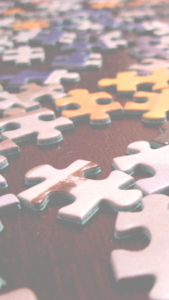 This post is part of an ongoing series that highlights discourse about civility from around the Web. We glean the links in this segment from as broad a cross-section as we can manage of blogs, newspapers, magazines, and other online venues, from the United States and around the world.
This week's articles can be seen, in a certain way, as Linkblogging's New Years Resolution Edition: from Wisconsin, a discussion of the problem of gossip in small communities; from Indiana, a renewed commitment to civility on the legislative agenda; from Oregon, an examination of civility's balance with free speech; and from Texas, a reminder to listen — really listen — to what candidates are telling us as the presidential primaries finally begin to roll around.
As always, if you have an article that you think would be right for future civility linkblogging posts, please do not hesitate to email it to us at [email protected]. Include the title, url, and a short summary, and we will gladly review it for publication.
Now — the list:
Is Facebook Destroying Civility and Truth?
Posted at Raw Story, January 2, 2016
Could it be, as Applebaum and Manjoo suggest, that this latest phase of democratizing our communication channels has turned out to be a politically regressive force, increasing the levels of demagoguery and deceit and civic conflict?
History is undeniably on the side of Zuckerberg. Think of all the step changes in human connection over the eons — from scrolls to the printing press to the pamphleteers to the newspapers. Yes, each transition had its own particular form of tumult, and each undermined its fair share of existing authorities, but with the hindsight of centuries, they are all now considered to be fundamentally on the side of progress: democratizing the flow of information and decision-making in society, and increasing the quality of those decisions. No one is hankering to rewind the clock to, say, the media of the 16th-century: post-Gutenberg, but pre-pamphleteers.
Gossip Not a Hallmark of Civility
Posted by Kaitlyn Lockery at The Northwestern, January 2, 2016
The Oshkosh community, although growing, still has a small town feel. While having that small town feel brings many advantages, it can sometimes feel like everyone knows everyone's business. This can lead to gossip circulating among the community between friends, coworkers and even family members. Gossip can be damaging to the individual and others who are involved when the story that is being repeated may not be fully true. Why waste your time and energy gossiping about someone or something when that energy could be better spent on something more positive? This could include finding the truth, looking at the story from the other's point of view, or simply not allowing gossip in your daily discussions with your peers.
One goal that I encourage everyone to try to accomplish this month is, before you repeat any story ask yourself two questions: Is this the truth? Is this story damaging to the person involved? If either of these questions are answered to indicate it is gossip, ignore it.
Indiana House Leaders Commit to Civility
Posted by Dan Carden at The Northwest Indiana Times, January 9, 2016
House Speaker Brian Bosma, R-Indianapolis, and Democratic Leader Scott Pelath, D-Michigan City, both declared last week that debate over controversial issues likely to come before the House through March 14 will not devolve into name-calling or personal attacks.
"We will do everything in our power to be certain that no matter how difficult the discussions might get on any issue, that we're respectful of each other, that we talk about ideas and not personalities and that we work together to do what we believe is best for the state of Indiana," Bosma said.
He emphasized that civility is so important to the 71 House Republicans that Bosma decided to include preserving civility on the caucus legislative agenda, alongside infrastructure funding, student testing reform and cracking down on drug dealers.
'Civility' No Reason to Trample Portlanders' First Amendment Rights
Posted at Oregon Live, January 12, 2016
It's easy to agree with Portland City Commissioner Dan Saltzman that civility seems to have taken a nose dive. That presidential candidates openly deride competitors as "losers" is only a little less astounding than the erosion of "Portland Polite" in recent months, where protesters' heckling has disrupted City Council meetings and caused commissioners to adjourn.
But even with that backdrop, there's no justification for a resolution that Saltzman plans to introduce on Wednesday with the support of Mayor Charlie Hales. Saltzman is seeking Council approval to appeal a federal judge's ruling that the city may not bar people from attending future council meetings based on previous disruptive behavior, as The Oregonian/OregonLive's Maxine Bernstein reported. Such "prospective exclusion" orders infringe on a person's First Amendment protections, U.S. District Judge Michael Simon said in his Dec. 31 opinion, siding with a local activist who had been barred for 60 days from City Hall for previous conduct.
As Primaries Draw Near, Let's Not Forget Civility
Posted by Ferrell Foster at Ethics Daily, January 11, 2015
No party speaks for God. There will be committed Christians, as well as others, running in both parties. Some of them will actually use language that connects deeply with those of us who seek to follow Christ.
Language is a powerful tool for good or evil, right or wrong. As a result, we Christians need to listen with all the intelligence and wisdom we can muster through the help of the Holy Spirit.