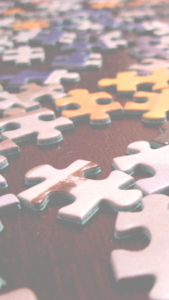 This post is part of an ongoing series that highlights discourse about civility from around the Web. We glean the links in this segment from as broad a cross-section as we can manage of blogs, newspapers, magazines, and other online venues, from the United States and around the world.
This month, with the Presidential primary season well underway, the news is moving particularly quickly. But despite that — or perhaps because of it — it seems particularly important to pause and consider the civility implictions of all that is happening, even after the fact. In this edition, therefore, we have discussions that touch on prior primary debates and townhalls, some reflection on the Iowa caucus, and a discussion of how any of the candidates should act if they should win the office.
As always, if you have an article that you think would be right for future civility linkblogging posts, please do not hesitate to email it to us at [email protected]. Include the title, url, and a short summary, and we will gladly review it for publication.
Now — the list:
Senators Laud Civility Counts For Improving Public Dialogue
Posted by Dan Carden at NWITimes.com, January 26, 2016
Chuck Hughes said civility is needed now more than ever in households, workplaces, schools and basically everywhere people gather.
He said it's easy to be civil; all it takes is being mindful of what you say, what you do and how you act toward your family, friends, neighbors and strangers.
"It costs nothing, you don't have to join anything, there's no initiation, there's no fee," Hughes said. "It's simply what is expected of us."
That civility message appears to be resonating throughout the Statehouse during the 2016 legislative session.
Focusing on What Really Matters
Posted by Carolyn Lukensmeyer at The Huffington Post, January 26, 2016
Regardless of whether a republican, a democrat or an independent becomes our next president, they will face a divided country and an even more divided Congress, and the only way they – and therefore we, as a country – will be successful is to work together. Disagreements are going to happen – it is simply a fact of life. But the bigger issue is having someone at the table who is willing to listen to all sides and to find a solution that works.
The president needs to be able to work with Congress – both House and Senate and democrats as well as republicans. He or she also needs to be able to work with fifty governors who have issues and concerns that impact the federal government. At the end of the day the man or woman who succeeds President Barack Obama will need to work with people with differing viewpoints across the US, not to mention the world. And that means having the ability to listen, reason and problem solve for the greater good.
Democrats Model Political Civility in Iowa Town Hall
Posted by Jules Witcover at NewsOK.com, January 27, 2016
The approaching Iowa caucuses and the New Hampshire primary eight days later may well prolong the Clinton-Sanders competition well into the state contests in the South that her campaign has touted as a firewall for her formerly presumed coronation as the Democratic nominee.
If so, it's to be hoped that the civility of the Drake University town hall, and its substantive content, will continue to be the pattern.
Let's Hope For Civility in Elections — Local and Beyond
Posted by Jeffrey Jackson at Owatonna.com, January 27, 2016
There is little doubt that there is a frustrated electorate here in Steele County as well. We've seen in past elections, including the most recent school bond referendum in Owatonna, as well as in the letters to the editors those elections have generated. And we fully expect that some of that frustration will be voiced by voters this election cycle.
That being said, we seriously doubt that the candidates who have thrown or will throw their hats in the electoral ring, either for re-election or to oppose an incumbent, will play upon that frustration or embrace the mantle of anger that national seem so willing to do. If past elections here are any indication, then this upcoming local election cycle will be one marked by civility.
And why? Because the ladies and gentlemen running for office are more than just opponents in an election. They are also fellow citizens, neighbors and in some cases, friends. That kind of connection breeds civility.
Iowa Caucus 2016: Six Ways to Show Civility
Posted by Jay Byers, and others at The Des Moines Register, February 1, 2016
Remember that everyone has a different life experience and therefore a different lens through which to see the world. We believe that influencing others and moving conversations around critical issues forward in meaningful ways requires respect for others.
Freedom of speech is an indispensable American value, and we have an incredible opportunity to use our freedom of speech to affect the future. Here in Iowa, we are privileged to have many opportunities to meet presidential candidates and surrogates, and to be at the heart of political discourse. As the four civic organizations that comprise the Show Some Respect campaign, we encourage Iowans to be civil. Let's show the world more of that "Iowa nice." Hopefully others, including the candidates, will follow our lead.
Here are six ways to demonstrate civility during election season.