[widgets_on_pages id="Symposium2013Nav"]
The Citizens' Civility Symposium will bring together top civility leaders and thinkers from across the nation. Speakers include:
Cassandra Dahnke and Tomas Spath, Co-founders, the Institute for Civility in Government
Dr. Cornell W. Clayton, Director, Thomas S. Foley Institute for Public Policy and Public Service, Washington State University
Mary Jacksteit, JD, MS, Associate, Public Communications Project
Dr. Bertie Simmons, Principal of Furr High School, Houston
Former Representatives Tony Hall (D-OH) and Sue Myrick (R-NC)
Additional panelists wil be listed as their participation is confirmed.
---
Dr. Cornell W. Clayton
Director, Thomas S. Foley Institute for Public Policy and Public Service, Washington State University
Cornell Clayton is Director of the Thomas S. Foley Institute of Public Policy and Public Service, and C.O. Johnson Distinguished Professor of Political Science, at Washington State University.  Dr. Clayton received his B.A. in political science from the University of Utah, and his Master's and Doctoral degrees inpolitics from Oxford University.  The author or editor of seven books and numerous journal articles and book chapters, Professor Clayton currently serves as Editor of Political Research Quarterly, the journal of the Western Political Science Association.  His recent book, Civility and American Democracy (co-edited with Richard Elgar), was published last year and is the product of a major scholarly conference examining the relationship between civil behavior and democratic governance  organized by the Foley Institute and funded through a quarter-million dollar grant from the National Endowment for the Humanities.   Among Professor Clayton many distinctions, he has twice been a Fulbright Scholar, and held fellowships at the European Union Institute in Florence, the Salzburg Institute in Austria, the Miller Center for Politics at the University of Virginia, and this coming year will hold the Wayne N. Aspinall Distinguished Visiting Chair at Colorado Mesa University.
---

Mary Jacksteit, JD, MS
Associate, Public Communications Project
Mary Jacksteit works with communities, organizations and special initiatives where the purpose is to bridge differences and collaborate on shared goals. She is an Associate with the Public Conversations Project, a Massachusetts-based non-profit known for its reflective structured dialogue process.  She has directed two US-based projects for Search for Common Ground, an international conflict resolution organization, one promoting dialogue in values-based conflicts and the other building greater collaboration in the public life of the District of Columbia.  As a facilitator, trainer and mediator she maintains a private practice serving primarily non-profits, associations and religious institutions and congregations.  Ms. Jacksteit also serves as Chair of the Federal Service Impasses Panel, a component of the Federal Labor Relations Authority that resolves negotiation impasses between federal agencies and labor unions through mediation and arbitration.  Ms. Jacksteit was appointed to this position by President Barack Obama in 2009 having served on the FSIP during the Clinton Administration.   Ms. Jacksteit has a law degree from Georgetown Law School and a Masters in Conflict Analysis and Resolution from George Mason University.
---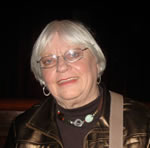 Dr. Bertie Simmons
Principal, Furr High School, Houston, Texas
Dr. Bertie Simmons has been an educator for 48 years, holding numerous positions within the Houston Independent School District.  Since 2000, she has been the principal at Furr High School, and in that role has turned the school and its student body around from one of hopelessness, violence, and fear to one of creativity, determination and achievement.  Dr. Simmons was recently recognized for her work when she received the Texas State HEB Secondary Principal of the Year Award in 2009, the most recent in a long line of recognitions.
---
Ambassador Tony Hall
Former U.S. Representative
A graduate of Denison University in Granville, Ohio, Tony Hall taught English in Thailand as a Peace Corps Volunteer in 1966-67. He returned to Dayton to work as a realtor and he was a small businessman for several years.  He served in the Ohio House of Representatives from 1969 to 1972, and in the Ohio Senate from 1973 to 1978. In 1978, Mr. Hall was elected to the 96th Congress, and went on to represent the Third Congressional District of Ohio for almost 24 years.   He served on the Foreign Affairs and Small Business Committees before being appointed to the Rules Committee at the beginning of the 97th Congress.  He was also a founding member of the Select Committee on Hunger, as well as the Congressional Hunger Center, a non-governmental organization committed to ending hunger through training and educational programs for emerging leaders.  Ambassador Hall has traveled extensively around the world to witness the plight of the poor and hungry first-hand, visiting poverty-stricken and war-torn regions in more than 100 countries.  In February 2002, President George W. Bush appointed Tony Hall to serve as the United States Ambassador to the United Nations Agencies for Food and Agriculture.  He retired from official diplomatic service in April 2006, and is currently serving as the executive director of the Alliance to End Hunger which engages diverse institutions in building the public and political will to end hunger at home and abroad.  Ambassador Hall was nominated for the Nobel Peace Prize for 1998, 1999 and 2001 for his humanitarian and hunger-related work. He is the recipient of numerous national and international awards and honorary degrees.
---
Sue Myrick
Former U.S. Representative
Sue Myrick represented the North Carolina 9th District in Congress from 1995 until she retired in 2012.  She served as Vice Chair of the Energy and Commerce Committee, and on the House Select Committee on Intelligence, where she served as Chair of the Subcommittee on Terrorism, Human Intelligence, Analysis and Counter Intelligence.  Sue also served as a Deputy Whip, and former Chair of the Republican Study Committee (RSC), the largest voting bloc in Congress.  As a cancer survivor, she served as Co-Chair of the House Cancer Caucus, as well as Co-Chair of the Congressional Anti-Terrorism Caucus, which she founded.  Prior to coming to Congress, Sue was President and CEO of Myrick Advertising and Public Relations and Myrick Enterprises; served on the Charlotte City Council and two terms as Mayor of Charlotte.  Sue currently serves as Chair of the Advisory Board of the Trans Atlantic Group.  She is a  wife, mother of two children and three step-children.  She and her husband, Ed, have 12 grandchildren and 7 great-grandchildren.
---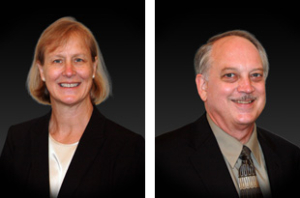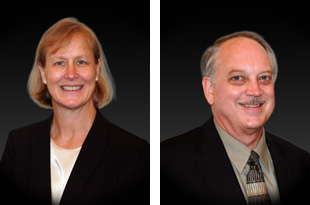 Cassandra Dahnke and Tomas Spath
Co-founders, the Institute for Civility in Government
Cassandra Dahnke and Tomas Spath are the co-founders of the Institute for Civility in Government.  Both are Presbyterian pastors (in Houston and Crockett, Texas respectively) who have led legislative conferences to Washington, DC since 1991 – first for adults, and now primarily for high school students from areas with high "at-risk" populations.  As co-founders, they have addressed schools, civic organizations, faith communities, and members of Congress.  They are co-authors, along with Donna Bowling, of Reclaiming Civility in the Public Square – 10 Rules That Work.